Annie Sloan Decorative Chalk Paint®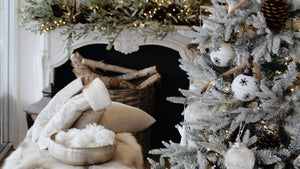 OUR 12 DAYS OF CHRISTMAS SALE IS on now!
December 2nd: 20% off Lighting
Starting from Friday December 1st to the 12th, a new 20% off floor-stock sale collection will be released at 7am.
Each daily offer is exclusively valid for the specified day only.*
Available in-store and online. While Stocks Last. Conditions Apply.
*LEARN MORE
SHOP LIGHTING
72 products
---
TRANSFORM YOUR FURNITURE WITH CHALK PAINT®
There is an appeal to vintage furniture that you just cannot find in newer models. Exuding a sense of history as well as timeless comfort, matte-finished and aged furniture is something homeowners or interior designers often search for. Little do they know, all they need to elevate basic furniture into vintage-inspired masterpieces is Suzie Anderson Home's range of Annie Sloan chalk paint in Australia. 
There are so many ways to repurpose your furniture and decor and update your existing look with Annie Sloan's chalk paint in Australia. Whether you're looking to give new life to old and shabby-looking chairs or update the look of your dining table to match your newly decorated house, discover the unique aesthetically pleasing benefits that chalk paint can give. 
Here at Suzie Anderson Home, we are proud to offer you a wide variety of Annie Sloan chalk paint colours for you to choose from. From graphite to olive and old white to French linen, we have chalk paint colours to match every colour palette and design plan. 
What is chalk paint?
Chalk paint is a decorative furniture paint developed by Annie Sloan over 25 years ago. It very rarely requires any preparation, such as sanding or priming, and can be used indoors or outside, on just about any surface. This makes it ideal for DIY projects such as restoring thrifted furniture or revamping worn-out family heirlooms. It's no wonder why the popularity of using Annie Sloan Chalk Paint in Australia is growing.
How to use chalk paint?
Despite the reason chalk paint was originally developed, creative minds have since expanded their range of applications. Chalk paint can be used for the following projects:
Furniture repairs, restorations or upcycling
One of the easiest ways to revamp an old piece of furniture you thrifted or inherited from someone else is to paint it in the chalk paint colour of your choice. The fact that chalk paint requires minimal to no sanding or priming means you can have your furniture sporting a rustic aesthetic in no time. 
Annie Sloan Chalk Paint can also be used to paint your walls and ceilings. Providing a matte and textured appearance makes this type of paint ideal if you're looking to achieve that shabby-chic look. 
Even if your floor is varnished wood or concrete, you can easily remodel it in the chalk paint colour you want. Simply apply the paint in two to three coats and finish it off with the Annie Sloan Chalk Paint Laquer to add durability.
Simply use chalk paint like you would any other type of paint and be amazed at the results. As a rough guide, one litre of Chalk Paint® covers approximately 13 square metres or the equivalent of a small welsh dresser or china hutch.


Suzie Anderson Home — the leading source of Annie Sloan Chalk Paint in Australia
Providing stylish homewares, decor, furniture and everything in between — Suzie Anderson Home is your one-stop shop for a sophisticated and elegant home. Explore our vast curated catalogue in just a few clicks and enjoy flexible shipping and payment options. 
And if you're looking for the best chalk paint in Australia, look no further than Suzie Anderson Home's range of Annie Sloan Chalk Paint. Our selection of chalk paint colours can easily turn any unappealing surface into a textured, vintage-looking space.
---