Decorative Lighting | Table, Floor & Ceiling Lights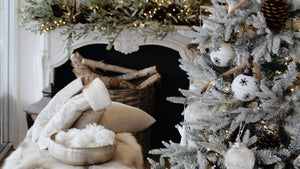 OUR 12 DAYS OF CHRISTMAS SALE IS on now!
December 7th: 20% off Garden Pots
Starting from Friday December 1st to the 12th, a new 20% off floor-stock sale collection will be released at 7am.
Each daily offer is exclusively valid for the specified day only.*
Available in-store and online. While Stocks Last. Conditions Apply.
*LEARN MORE
SHOP GARDEN POTS
78 products
---
Online lights in Australia
Suzie Anderson Home offers a stunning range of lighting online in Australia that effortlessly elevates your home's ambience and style. With a focus on quality craftsmanship and innovative designs, our lighting collection is curated to cater to diverse tastes and various interior aesthetics, ensuring you find the right lighting solutions to illuminate your living spaces.
Explore our range of lights online in Australia
From elegant chandeliers to contemporary pendant lights, our lighting collection showcases a wide array of styles to suit any decor theme. If you're on the lookout for quality online lights in Australia, Suzie Anderson Home's lighting fixtures are meticulously crafted to add both functionality and visual appeal to your home.
We also have a range of other homewares and furniture. Whether you desire a French-style home that speaks of timeless elegance or the inviting comfort of contemporary Japandi pieces, we have all you need to achieve your interior decoration goals.
Suzie Anderson Home — the premier online lighting store in Australia
At Suzie Anderson Home, we aim to provide a smooth shopping experience. Our online lighting products in Australia can be shipped to your location anywhere in the country. And with our secure and convenient payment methods, you have peace of mind that your transactions are protected and hassle-free.
Illuminate your living spaces with exquisite lighting options from Suzie Anderson Home. Discover the ideal lighting fixtures that harmonise with your home's aesthetic or explore our homewares and furniture in various styles, such as Coastal and Faded Beauty. Explore our diverse collection now and add a touch of brilliance to your living spaces. 
FAQs
What types of lighting fixtures do you offer in your collection?
Suzie Anderson Home offers a diverse range of online lights in Australia to suit various styles and preferences. Our collection includes candles, pendant lights, an extensive selection of ornate lamp bases and shades, sconces and chandeliers. Whether you're looking for classic elegance or chic sophistication, our lighting options cater to every room in your home.
Can you guide me in choosing the right lighting for different rooms in my home?
Absolutely — our team is always willing to provide guidance on choosing the right lighting for your space. We understand that each space has unique lighting needs, and our experts can help you select the appropriate fixtures to create the desired ambience and optimal functionality in each room. You can also check out our styling guides and services for helpful tips on elevating the look of your home.
Are your lighting products energy-efficient and environmentally friendly?
Yes. Suzie Anderson Home is committed to offering energy-efficient and environmentally friendly lighting products. We source pieces made from sustainable materials and technology to ensure that our collection not only enhances your home but also minimises environmental impact.
What are the available sizes and finishes for your lighting fixtures?
Our lighting online in Australia comes in various sizes to accommodate different room dimensions and lighting requirements. Additionally, we offer an extensive range of finishes, from classic metals like brass and bronze as well as unconventional options such as rope, seashells and wood. With so many choices, you can easily find the size and finish to complement your decor style.
---