Shop by Style: Urban Industrial Style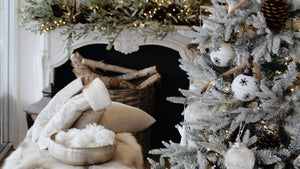 OUR 12 DAYS OF CHRISTMAS SALE IS on now!
December 7th: 20% off Garden Pots
Starting from Friday December 1st to the 12th, a new 20% off floor-stock sale collection will be released at 7am.
Each daily offer is exclusively valid for the specified day only.*
Available in-store and online. While Stocks Last. Conditions Apply.
*LEARN MORE
SHOP GARDEN POTS
42 products
---
Urban Industrial Style Interiors Australia
Suzie Anderson Home — Your one-stop shop for Urban Industrial style decor
At Suzie Anderson Home, we source only the most stylish and high-quality decor for you to acquire in just a few clicks. Whether you're interested in adding a sense of urban living to your living room or designing an industrial loft-inspired home, our curated collection of Urban Industrial style homewares can elevate any space. 
Urban industrial style is minimal, raw and uncluttered with a preference for rustic and exposed architectural features and interiors.
This style is ideal if you love wide open spaces that boast distressed details, textural warmth, and polished accents.  
Urban industrial design is prevalent in loft apartments that have been converted to residential use from commercial, manufacturing, or warehouse space.
Styling your home with Urban Industrial style homewares and decor
Here is a quick styling guide to keep in mind when designing your home in the urban industrial style: 
The urban industrial style colour palette features a base of off-whites, ecru, soft greys, forest and khaki greens, charcoal and navy blues with black and white lacquered accents.
These are complimented by stripped, unfinished wood, iron, stone and washed concrete.
Add lustre with stainless steel, brass, bronze and blackened iron, which will take on a beautiful patina over time.
To identify the urban industrial style, look no further than the exposed architectural details, which are not hidden but proudly put on show.
Wide, open spaces, high-pitched ceilings, and lofty arched or transom windows are grounded by exposed heavy timber, iron or steel beams, pipes, rivets, cast-iron columns, and wooden joists.
Window Treatments and Lighting
Lighting is a crucial element in industrial spaces and a variety of ambient, accent, and task lights are needed to illuminate the high ceilings and empty corners.
Drop ceiling pendant lights of glass, vintage enamel, and iron make a statement in kitchen and dining spaces. 
Metal framed chandeliers with exposed filament bulbs, rustic rings and chains provide ample illumination in entryways, dining, and living spaces.
Task lighting includes adjustable and articulated metal table and floor lamps as well as washed concrete, ceramic, and timber lamp bases or decorative studio lights.
Metallic finishes include brushed copper, bronze, brass, and blackened iron.
Urban industrial-style decor consists of just a few sentimental objects.
For a rustic edge, display vintage picture frames, globes, leather or rattan boxes and trays, stacked books, natural found objects and old street plates.
For lustre, incorporate bronze or brass candlesticks, blackened iron or pewter serving trays, glass vessels, and vintage trophies.
For a step-by-step guide to creating the urban industrial look, explore our guide here and shop the style online.
---