Shop by Style: Belgian Style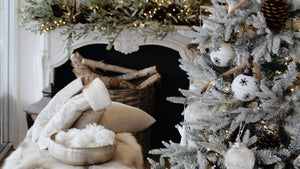 OUR 12 DAYS OF CHRISTMAS SALE IS on now!
December 2nd: 20% off Lighting
Starting from Friday December 1st to the 12th, a new 20% off floor-stock sale collection will be released at 7am.
Each daily offer is exclusively valid for the specified day only.*
Available in-store and online. While Stocks Last. Conditions Apply.
*LEARN MORE
SHOP LIGHTING
81 products
---
Belgian Style Interiors Australia
Suzie Anderson Home — Your one-stop shop for Belgian-style decor
At Suzie Anderson Home, we source only the most stylish and high-quality decor for you to acquire in just a few clicks. Whether you're interested in adding a sense of moody ambience to your living room or designing a beautiful bedroom, our curated collection of Belgian-style homewares can elevate any space. 
Belgian style showcases an appreciation of the natural world, and its focus is all on bringing the raw and textural indoors. 
This style is streamlined and relaxed, using organic, salvaged materials & warm, earthy hues to achieve simplicity and elegance.
Styling your home with Belgian-style homewares and decor
Here is a quick styling guide to keep in mind when designing your home in the Belgian design style: 
The Belgian-style colour palette is characterised by earthy neutrals and a muted colour scheme of creamy whites, charcoal, natural tans, warm greys, aubergine, and burnt umber.
These are complemented by muted yellows, khaki greens & dark blues, sand, brown, beige, and layers of chalky lime wash for depth and visual interest. 
The use of natural materials of unfinished woods, rustic iron, and stone-washed linens provide a relaxed and calm feeling throughout the home. 
In Belgian homes, the right stonework or piece of recycled timber can be just as interesting as any other decorative component in the room. 
The original architecture includes ancient, recycled beams, high-pitched ceilings, timeworn iron industrial doors that may have been sourced from an old factory, textured walls exhibiting an aged patina, raw timber cladding, and rough stone flooring. 
Window Treatments and Lighting
Ambient lighting includes drop pendants of enamel, ceramic, glass, or iron, as well as rustic metal chandeliers, sometimes featuring heavy dome fabric shades with iron hardware. 
Accent lighting includes wall sconces of aged bronze, nickel, and glass, sometimes featuring natural or black linen shades. 
Task lighting is architectural in style, and table and floor lamps are made from heavy bottom ceramic, concrete, carved timber, or iron, with textural, natural linen shades. 
Window treatments are generally natural linen, sheer, or heavy-lined curtains hanging on simple iron rods.
Belgian decor strikes the perfect balance between restrained elegance and functionality. 
Belgian interiors adopt an uncluttered approach to styling and celebrate the unique character of single objects. 
Decor items feature patina-rich metal and rustic wooden collectibles, rough unpolished ceramics, and foraged elements of pinecones, branches, hand-made nests, and stones.
For a step-by-step guide to creating the Belgian look, explore our guide here and shop the style online.
---