Home Decor: Artwork & Wall Clocks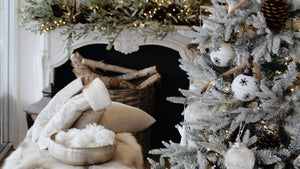 OUR 12 DAYS OF CHRISTMAS SALE IS on now!
December 1st: 20% off Ceramics
Starting from Friday December 1st to the 12th, a new 20% off floor-stock sale collection will be released at 7am.
Each daily offer is exclusively valid for the specified day only.*
Available in-store and online. While Stocks Last. Conditions Apply.
*LEARN MORE
SHOP CERAMICS
58 products
---
Shop Botanical, Landscape, & Abstract Artwork at Suzie Anderson Home
Elevate your home decor with a captivating collection of botanical, landscape, and abstract artwork available for purchase at Suzie Anderson Home. Discover a curated selection of art pieces that will add beauty, style, and a touch of creativity to your living spaces.
Explore a variety of artistic styles and themes, including stunning botanical illustrations, breathtaking landscape paintings, and captivating abstract compositions. Suzie Anderson Home offers a range of options to suit different tastes and interior design aesthetics.
Each artwork at Suzie Anderson Home is carefully selected to showcase the talent and vision of renowned artists. From delicate botanical studies that bring nature indoors to vibrant landscapes that evoke a sense of awe, our collection captures the essence of beauty and creativity.
Shop conveniently online and immerse yourself in the world of art at Suzie Anderson Home. Detailed descriptions and high-quality images allow you to appreciate the intricate details and unique expressions of each artwork.
---