Dining Homewares: All Tableware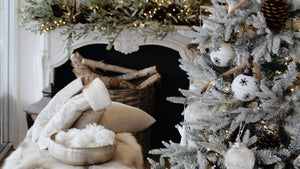 OUR 12 DAYS OF CHRISTMAS SALE IS on now!
December 7th: 20% off Garden Pots
Starting from Friday December 1st to the 12th, a new 20% off floor-stock sale collection will be released at 7am.
Each daily offer is exclusively valid for the specified day only.*
Available in-store and online. While Stocks Last. Conditions Apply.
*LEARN MORE
SHOP GARDEN POTS
265 products
---
At Suzie Anderson Home, we believe that a beautifully set table can transform any meal into a special occasion. That's why we offer an extensive range of elegant tableware to suit various styles and tastes. From arabesque bowls and servers to artisanal tea sets, our collection features exquisite glassware, cutlery and dinnerware online. Each piece is carefully chosen for its quality and beauty, ensuring that your table will be a reflection of your personal style. Experience the joy of entertaining with our stunning tableware products at Suzie Anderson Home.
Enrich your tablescape with British Colonial Style dinnerware in Australia
British Colonial Style dinnerware is a timeless and elegant choice that can add a touch of sophistication to any table setting. At Suzie Anderson Home, we offer a range of British Colonial Style dinnerware products for entertaining guests or enjoying a meal with family. 
British Colonial Style dinnerware has a relaxed and timeless look that never goes out of style. This style can be dressed up or down to suit any occasion, making it ideal for formal and casual gatherings. Both beautiful and functional, our range of dinnerware online is made from high-quality materials and features intricate patterns and designs that add a touch of elegance and style to any table setting.
Choose Suzie Anderson Home for dinnerware in Australia that will elevate your dining experience.
Dinnerware and Tableware styling ideas
Styling your dinnerware can add an extra touch of elegance to your table setting. Here are some ideas to help you create a beautiful and inviting table:
Layer it up — Mix and match different dinnerware sets to create a layered look. Use a cloth, trays, or dinner and salad plates for a stunning effect.
Add texture — Choose dinnerware with unique textures like stoneware or ceramic to create depth and visual interest.
Mix patterns — Combine different patterns for an eclectic, British colonial look. Just be sure to keep a consistent colour scheme to tie everything together.
Don't forget the details — Add decorative napkins, place cards, and fresh flowers to complete your table setting.
Visit Suzie Anderson Home to find the best-suited tableware and dinnerware online for your next dinner party.
Acquire beautiful dinnerware in Australia at Suzie Anderson Home
If you're looking to elevate your tablescape with high-quality dinnerware online, the carefully selected pieces at Suzie Anderson Home are the perfect addition to any home, providing style and function in one! With the belief that the little things make your house a home, we focus on sourcing beautiful and unique tableware from around the world. 
Committed to making our trust-worthy collection as accessible to Australians as possible, we offer nationwide delivery and free shipping for orders over $299 in the Sydney, Melbourne and Brisbane Metro Areas. We also offer returns and exchanges available within 14 days from delivery.
Shop our range now and upgrade your stylish furniture and homewares today!
---