SHOP ALL: Online Homewares Store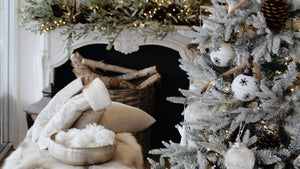 OUR 12 DAYS OF CHRISTMAS SALE IS on now!
December 8th: 20% off Fashion & Accessories
Starting from Friday December 1st to the 12th, a new 20% off floor-stock sale collection will be released at 7am.
Each daily offer is exclusively valid for the specified day only.*
Available in-store and online. While Stocks Last. Conditions Apply.
*LEARN MORE
SHOP FASHION & ACCESSORIES
2278 products
---
Welcome to Suzie Anderson Home. Step into our online boutique, and discover the joy of quality creations, natural textures and handmade details designed to suit any interior. 
Our range is a carefully curated selection of beautiful and unique homewares from across the globe. Inspired by Suzie's travels and the natural beauty of Australia, we bring you a constantly updated collection of homewares and furniture online to give your home the little details that make it truly special and cosy. 
Discover the range of homewares and furniture online from Suzie Anderson Home
Whether you're looking to redecorate an interior, invest in a major piece of furniture, or simply find the perfect gift for someone special, you'll find what you're searching for in Suzie Anderson Home's collection. Shop our full catalogue today, and uncover that perfect piece you've been waiting for. 
Browse by collection
Explore our online store's catalogue of quality homewares, interior accessories and furniture, and find the perfect piece for any room in your home. Our range covers every element of your home, from the bedroom to the bathroom and the library to the lounge. 
Shop by collection and discover the piece you've been looking for: 
Learn styling tips and more
We have carefully selected every piece in our collection, allowing you to create a specific interior style or mix and match your favourite pieces for a timeless and truly unique result. 
Maybe you've fallen in love with a particular interior style, or perhaps you want to incorporate specific details and pieces from one style with your home's interior. Whether you simply want to learn how to introduce new pieces that won't clash with your current aesthetic or looking for the perfect formula for recreating a style you love, you'll find expert styling advice and homewares and furniture online at Suzie Anderson Home. 
Shop furniture and home decor that suit your home and create a style to suit you, including:
Belgian Style
Parisian Style
Classic Contemporary Style
Hamptons Style
Coastal Style 
Relaxed Country Style
British Colonial Style
Scandinavian Style
Urban Industrial Style
If you're bursting with inspiration but can't find the right style for you, take our interior styles quiz, and we'll match your personality with the perfect aesthetic. 
Shop our curated collection of furniture and homewares online in Australia
For years, Suzie has been scouring the globe for the right quality and handmade pieces to give your home those special little details that elevate the space and make it truly unique. Explore the collection today, and discover the next piece that will make your house feel truly like home from our range of homewares and furniture online.
---