Fashion Accessories: Sunglasses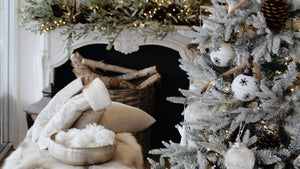 OUR 12 DAYS OF CHRISTMAS SALE IS on now!
December 8th: 20% off Fashion & Accessories
Starting from Friday December 1st to the 12th, a new 20% off floor-stock sale collection will be released at 7am.
Each daily offer is exclusively valid for the specified day only.*
Available in-store and online. While Stocks Last. Conditions Apply.
*LEARN MORE
SHOP FASHION & ACCESSORIES
0 products
Sorry, there are no products in this collection.
---
Complete your stylish look with our stunning selection of sunglasses for women at Suzie Anderson Home. Sunglasses are not just practical for protecting your eyes from the sun's rays but also serve as fashionable accessories that can elevate your overall style. Whether you prefer classic designs or the latest trends, there is a wide range of sunglasses available to suit every taste and face shape.
Discover an array of frame styles, including aviators, cat-eye, round, square, oversized, and more. From timeless black frames to bold colors and patterns, there are endless options to express your personal style and make a fashion statement. Additionally, sunglasses come in various lens tints, such as gradient, mirrored, or polarized, offering different levels of sun protection and visual clarity.
When selecting sunglasses, consider both the aesthetic appeal and the level of UV protection they provide. Look for sunglasses that offer 100% UV protection to shield your eyes from harmful ultraviolet rays. Quality sunglasses not only add a touch of glamour to your ensemble but also safeguard your eye health.
Whether you're lounging by the beach, strolling through the city, or attending a social event, sunglasses are a must-have accessory that adds a touch of sophistication and allure to any outfit. Discover our range of sunglasses at Suzie Anderson Home.
---