Shop by Style: Dark Academia Style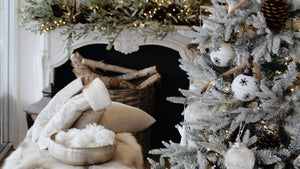 OUR 12 DAYS OF CHRISTMAS SALE IS on now!
December 8th: 20% off Fashion & Accessories
Starting from Friday December 1st to the 12th, a new 20% off floor-stock sale collection will be released at 7am.
Each daily offer is exclusively valid for the specified day only.*
Available in-store and online. While Stocks Last. Conditions Apply.
*LEARN MORE
SHOP FASHION & ACCESSORIES
61 products
---
Dark Academia Style Interiors Australia
Suzie Anderson Home — Your one-stop shop for Dark Academia Style
At Suzie Anderson Home, we source only the most stylish and high-quality decor for you to acquire in just a few clicks. Whether you're interested in adding a sense of eclecticism to your living room or designing an old-world home library, our curated collection of Dark Academia style homewares can elevate any space. 
The Dark Academia design style romanticises education, in the form of literary classics, letter writing, and the art movement & views learning as something exciting, provocative, and mysterious.
This sub-culture has expanded into a covetable lifestyle movement, expressed through its rich & moody colour palette, gothic architecture & nostalgic decor, combined with a preppy twist.
Styling your home with Dark Academia-style homewares and decor

Here is a quick styling guide to keep in mind when designing your home in the Dark Academia interior design style:
The foundation of this style is the dark & sumptuous colour palette of ink black, earthy brown, charcoal, navy blue, forest green, and deep burgundy.
These are contrasted with cream, gold, and muted orange tones in decor and textiles.
Dark academia's greatest influence includes the Renaissance, Baroque, and Romanticism eras. 
Architectural characteristics include large glass windows, pointed arches, rib vaults, flying buttresses, wall paneling, and ornate decorations.
Window Treatments and Lighting
When it comes to lighting, special emphasis is placed on the quality of light.
This style steers away from harsh overhead lighting, instead opting for warm, iridescent candlelight, table candelabras, and grander chandeliers.
Low-level lighting and task lighting are also prioritised, casting a beautiful glow on the timber furniture and books. These include slender brass, bronze, wrought iron, or wooden table and floor lamps, with textural linen shades.
Window treatments include heavy-weight silk, flax linen, or velvet drapes. 
To offer the illusion of a higher ceiling and added grandeur, curtain rods can be hung closer to the ceiling to draw the eye up. 
Dark academia works to create intrigue and evoke a sense of nostalgia through its maximalist approach to decor.
For something loved, include items that cater to the literary focus, such as generous collections of aged paper and leather-bound books, an old globe, a vintage typewriter, ink pots, calligraphy brushes, paperweights, and magnifying glasses.
For a step-by-step guide to creating the Dark Academia look at home, explore our guide here and shop the style online.
---